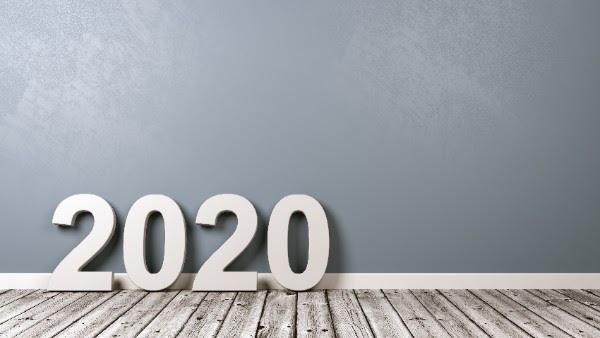 Now that it's 2020, you may be thinking about updating your home. What better way than with interior hardwood flooring? Hardwood flooring has been "trendy" for centuries and can be made to look stylish with all different aesthetics. There are even products on the market that try to mimic the look of hardwood, because of its sleek and sophisticated feel. Hardwood is classic, yet never boring. Remodeling in any capacity can be a daunting task. That's why we've provided some tips about hardwood floor stain and color trends in the new year for your reference. 
When choosing the perfect color for your hardwood flooring, it's important to consider the overall theme of your home decor. You want to choose something that ties multiple rooms together and that you know you will love for a long time. Overall there has been a shift toward cooler and browner tones, as red and warmer tones fizzle out of popularity. 
Hardwood Floor Colors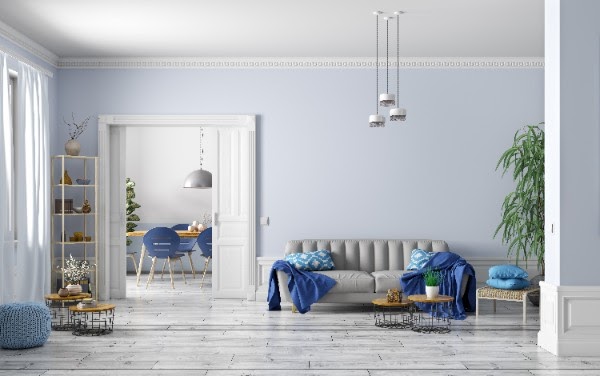 As 2020 kicks off, we will see more lights, gray hues, and high-variation. High-variation hardwood flooring means that your floor will have a wider variety of colors and shades that makes for a unique look. Also, cool tones are strongly preferred nowadays on both walls and floors. Dark floors are officially on their way out, as they are more difficult to maintain than lighter hues. The lights are getting more extreme such as with white-washed, beachy looks. 
Hardwood Floor Textures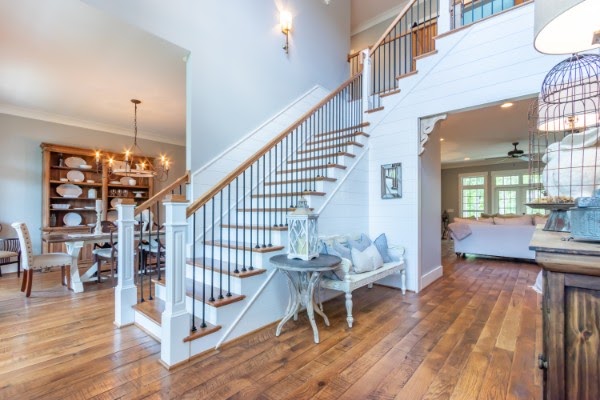 While smooth floors will always be a go-to as the years go on, 2020 is all about textures. In 2018, textures became more prevalent than ever in the industry. We will see more hand-scraped, wire-brushed, and distressed wood floors in the future. Wire brushed hardwood floors are etched with a subtle texture that is slightly more modern than the distressed look. It's stylish and helps to mask the inevitable wear and tear. 
Hardwood Floor Finishes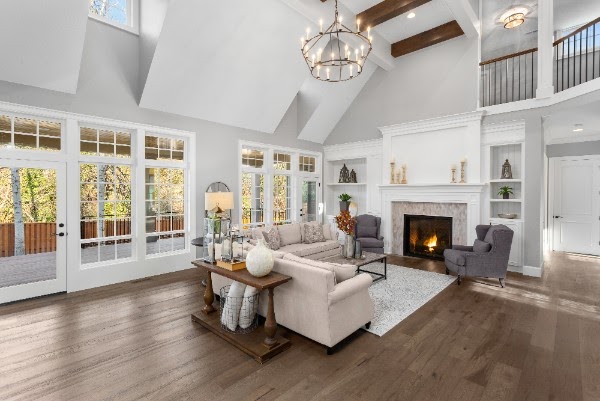 In terms of finishes, shine is fading out as homeowners trend toward more matte finishes. Semi-gloss and gloss finishes are very dated and difficult to maintain because they show every imperfection. Matte and satin finishes are both practical, easier to clean and look better for a longer period of time. Oiled hardwood floors are an alternative that has also been growing. The oils penetrate the wood, making it stronger while leaving the texture and color unaltered. 
Hardwood Floor Layouts and Patterns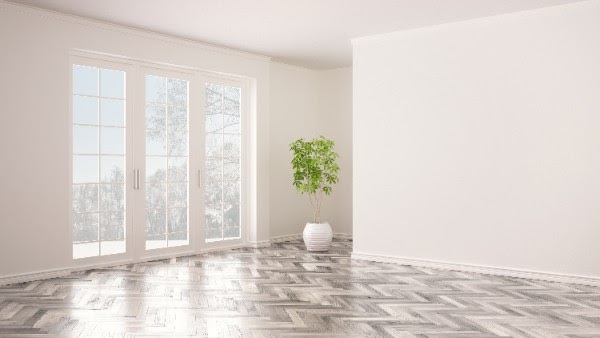 In 2020, homeowners are likely to get more creative with their hardwood flooring choices. Patterns will continue to thrive, as designers use eye-catching layouts to turn a floor into a statement piece for the home. Incorporating patterns can instantly elevate the overall aesthetic of your home. Some of these trends include herringbone, wide planks, diagonal, and mixed width hardwood flooring. Wide plank hardwood flooring plays visual tricks on the eye, essentially making the space look larger than it really is. 
Hardwood Floor Types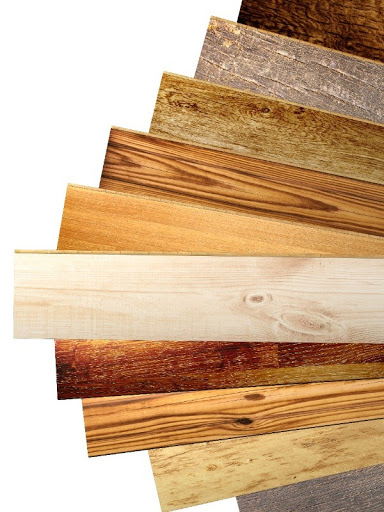 Thanks to innovation, new materials are on the rise that can potentially enhance the interior of your home. Younger generations are said to be more environmentally-conscious and value sustainable practices by companies. Some of these materials include cork, bamboo, American-made, engineered and reclaimed (recycled) wood. Consider exploring these hardwood flooring types for your interior hardwood flooring project. 
Hardwood Floor Installation in Passaic County, NJ
If you are seriously considering an interior hardwood flooring makeover, we've got just the right people for the job. Ash Wood Floors has a proud team of experts with years of experience in the industry. The homeowner's specific wants and needs always come first, which is why customer satisfaction is guaranteed. For the past two decades, we have provided the highest quality wood floor services using top-grade materials. Ash Wood Floors is also proud to be part of the Top 40 Wood Flooring Blogs and Websites To Follow in 2020! For more information about wood floor installation or any of our other services, contact us today!