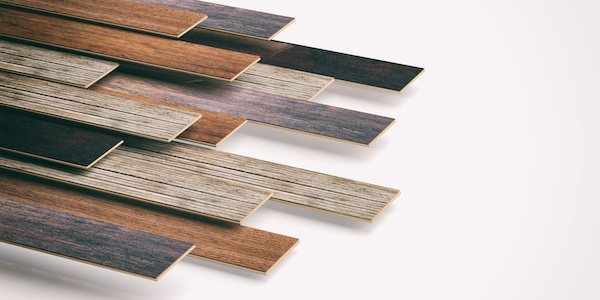 Deciding on the pattern of your new hardwood floor is a very important step in any renovation project. The pattern of your hardwood will not only shape the look of your floor and your room, but will also impact the flow of your space and even your furniture placement. Even though the same material is used, the top hardwood floor installation patterns pose different looks. You may feel overwhelmed with the many choices, however, the right hardwood floor pattern will transform your interior space and create a lasting expression of your unique style. Continue reading to learn more about different hardwood flooring patterns that you may want to include in your next home renovation.
Straight Hardwood Floor Pattern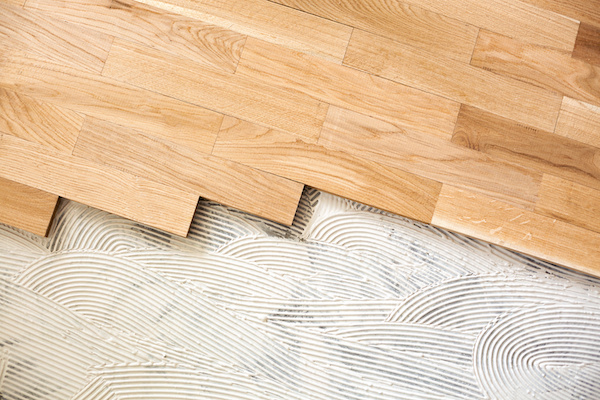 One of the most common hardwood floor patterns that has been used for decades is a straight pattern. This modern, clean, and simple look will always be in style and will flow beautifully throughout any home. To achieve this pattern, the hardwood floorboards are installed parallel to each other along the length or width of the room. Installing against the length or width will create an illusion that will make the room appear wider or longer. This pattern is used to create simple and contemporary designs to enhance the original look of hardwood. This pattern is also the most straightforward to install, and the most cost-effective.
 Random Style Hardwood Floor Pattern
This pattern is very similar to the straight pattern, but the individual width of the patterns vary in size. This creates dimension and movement to the eye and space of your home. In many older homes, the wood planks were cut and placed in different widths to utilize as much of the wood as possible. A random style of hardwood allows you to be more customizable while giving your space a more rustic, energetic feel while adding flow as well.
Diagonal Pattern of Hardwood Floor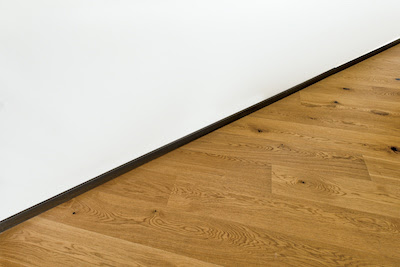 The particular pattern creates a more formal and luxurious touch to your home, as the floorboards are laid at a 45-degree angle. Laying the wood from corner to corner highlights the longest lines of the room, which maximizes the length and creates an illusion of a larger area.  A diagonal hardwood floor pattern is ideal for small spaces, such as condos and apartments. This pattern is also ideal for resale as it attracts buyers because of the airy feel it gives, while creating a dynamic and energetic sense to the room. If your room has an unusual shape, this floor pattern is fitting, as it prevents the floor from looking off compared to the wall structure.
Parquet Pattern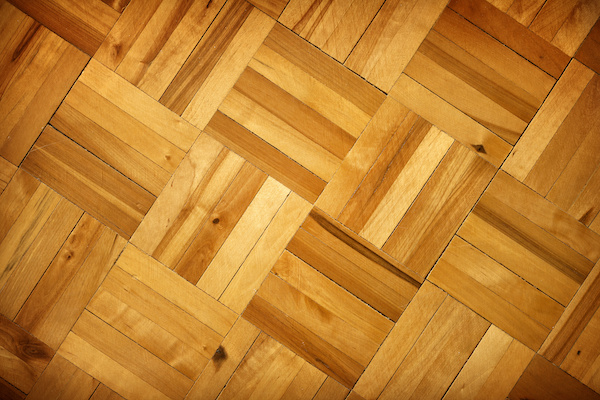 This old school hardwood flooring pattern was first introduced in the early 1600s, but became widely popular in homes in the mid-1950s to 1960s. The installation of a parquet pattern is where the wood is laid in a repeated geometric pattern, resulting in a checkerboard style. This pattern can be even more complex where there are multiple patterns within each checkerboard square, ultimately offering a wide variety of designs to suit anyone's decor style. While adding a sophisticated touch, traditional parquet can be expensive and is now rare. To create this special and unique hardwood flooring, wood has to be cut in a very specific way that requires the installer to glue hand-cut pieces of wood to concrete flooring. Parquet hardwood takes great effort and skills to install, as it is truly a work of art.
Herringbone Pattern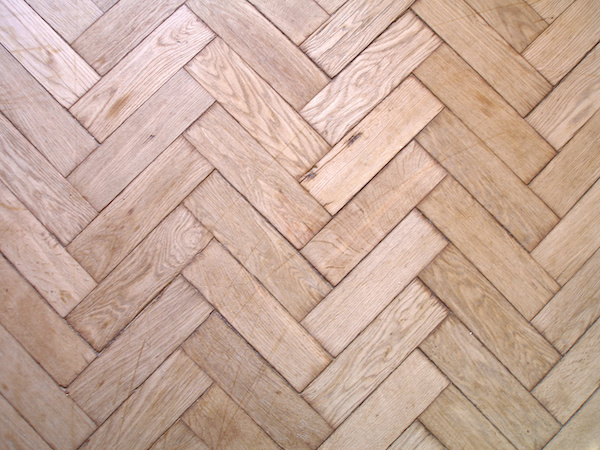 Herringbone is the latest home design trend. This diagonal zigzag pattern has been seen all over homes recently. Used for tile, backsplash, and even hardwood floors, herringbone is the new parquet. Resembling a twilled fabric, this pattern can be laid out in the traditional manner or in square sections, like a parquet design. Herringbone hardwood floors have a rich history in Europe and are a well-known pattern in many distinguished European Chateaus. Herringbone can sometimes be mistaken for its sister patterns, Chevron and French Herringbone. The name Herringbone refers to the standard of the zig-zag shape. The wood pieces are cut at a 90-degree angle on both ends, while the Chevron and French Herringbone are cut at 45-degree angles. This specific angle cut makes a huge difference in style when laying the floor down. Herringbone is a very customizable hardwood flooring option as you are able to choose the style of wood, if you want a border or not, and if the wood is placed horizontally or vertically to maximize the space in your home. 
Create Your Dream Hardwood Floor With Ash Wood Floors in New Jersey
Hardwood flooring can truly transform any room; however, not all hardwood styles can achieve the same effect. At Ash Wood Floors in Passaic County, New Jersey, we are here to help you find the perfect hardwood floor to complement every room and create the space you desire. We proudly specialize in custom wood designs, repair, staircase remodeling, and sanding and finishing, and we'll always put your needs and wants for your hardwood flooring design first. We offer a variety of hardwoods from all the major manufacturers, giving our clients both style and quality. Contact Ash Wood Floors today and let us help you decide on the hardwood pattern that best suits your needs!