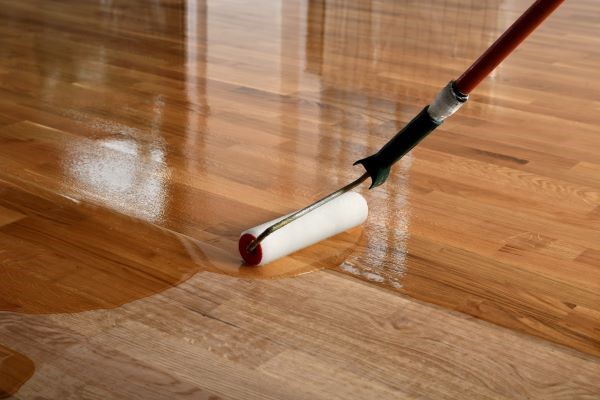 If your hardwood floors look faded or outdated, it may be time to make a change. You can easily update dull or damaged wood floors by restoring them with a little sanding, restaining and resealing. Below are some reasons why you should start thinking about restoring your hardwood floors instead of replacing them.
Damaged Hardwood Floors
Floors can be damaged by pets, spills, kids, furniture and time. If your hardwood floors appear faded or damaged, it doesn't mean you have to remove your flooring! You can repair and restore your hardwood floors to their original beauty with hardwood floor restoration services. If you have a heavily damaged area due to high foot traffic, you may just need to replace a section of flooring and refinish the rest. With restoration services, you can work within your budget to bring out the beauty and elegance of your hardwood flooring, and return it to its original state.
Style Changes for Hardwood Floors
Refinishing your hardwood floors can be an easy, affordable solution to change the style and decor of your home. You can change the color of your floors by sanding and staining your hardwood floors in the color of your choice, along with the top coat you desire. There are four basic levels of hardwood floor finishes: matte, satin, semi-gloss and glossy. Lighter colors, such as matte or satin finishes will show fewer scratches and dust. While darker colors and glossier finishes reflect more light, showing a few slight imperfections.
Increase The Value
If you're putting your home on the market, having your hardwood floors restored can add significant value to your sale price. Just ask any realtor! Restored hardwood floors make a home appear move-in ready and are easy to clean and maintain, which is appealing to buyers. For the cost of a few simple repairs and some refinishing, you'll have high-quality wooden floors that will boost the resale value of your home – not a bad investment!
Factor Your Budget
If you don't have the budget to replace your hardwood floors, refinishing is always less expensive than replacing them. Don't waste your budget on ripping out your floors or removing debris when you have the option of refinishing your hardwood floors to make them look brand new! It will save you more money and allow you to spend your budget on other items for your home.
Let Ash Wood Floors in New Jersey Make Your Vision a Reality
Bring your hardwood floors back to life with Ash Wood Floors' restoration services! Our team has years of experience providing quality services to restore or replace your home's hardwood flooring. We'll work with you to create a look for your home that will match your style and budget. Contact us today to let us make your vision a reality!