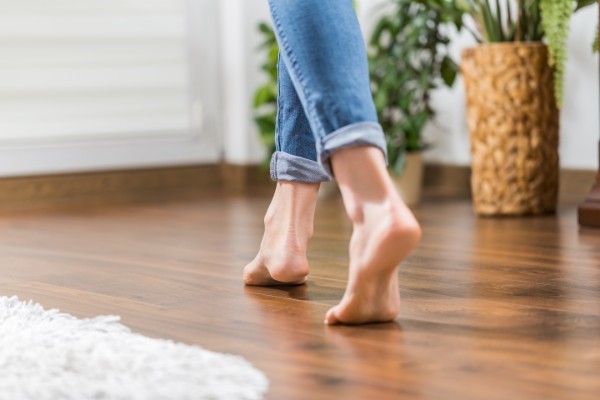 We all have certain preferences when it comes to buying a house or moving into a new apartment. One amenity your home must have is hardwood floors. Not only is hardwood flooring a beautiful addition to your home, it also is extremely durable, easy to maintain, provides cleaner air, and let's not forget to mention that increase in your home's value! Having hardwood floors in your home is a timeless feature – it will never go out of style. There are countless types, patterns, colors, and sizes for hardwood flooring, making it a perfect option for any person's taste and style. Continue reading to learn more of the top benefits for having wood floors in your home.
Standing the Tests of Time
When you own a real estate, you are making an investment. Just like any other investment, you want it to last and be beneficial to you later on in life. Hardwood flooring is able to provide you with longevity. Hardwood floors can last for years because of its durability. Therefore, if you care for them properly you won't have to spend a lot of money on floor repairs or renovations. In fact, there are examples of 100-year-old houses with their original hardwood flooring still intact. They will also maintain their look and appearance if cared for correctly. Hardwood floors have other financial benefits, as well. Homes with hardwood floors, in general, tend to sell faster than those with carpeting. If you decide to sell your home later on or flip it, hardwood flooring could become an important asset.
Get Creative with Your Floor Designs
While carpeting is generally limited to a number of colors and designs, with hardwood flooring you can choose between a variety of different decorating styles. From traditional to more modern styles, to different types of wood, sanding, and staining options, the possibilities are endless! Some people prefer oak, while others chose walnut, with hardwood flooring you have much more design and style control. Also, as your tastes and preferences change over time, it will be easy to update the look of your floors by renovating if necessary.​
Don't Be Afraid of Putting Your Hardwood Floors to Use
Whether you are having a house party and someone drops their drink or you have a pet that gets sick, when you spill something on a carpet, oftentimes it can be a struggle to get the stain out. When it comes to hardwood floors, cleaning is much easier. Generally, hardwood floors just need sweeping, vacuuming, and occasional cleaning with a wood floor cleaner. No longer will you have to be afraid of having guests over due to potential messes or the appearance of your flooring – you can now have the peace of mind and the confidence of knowing your hardwood floors can be easily maintained.
Hardwood Floor Installation Near You
These are just some of the top benefits of having wood flooring in your home! There are so many other advantages that hardwood floors can provide, we couldn't list them all! What are you waiting for? Start enjoying all the rewards of having hardwood floors in your home today. At Ash Wood Floors in Passaic County, New Jersey, we have an experienced team of professionals that can do everything from hardwood floor installation to sanding and finishing, plus more. We never consider the job done until our customers are completely satisfied. Add character and elegance into your home that will last for centuries.  Contact us today to schedule an in-home estimate or for more information on the additional services we provide. Let's get your hardwood flooring project started – We can't wait to work with you!